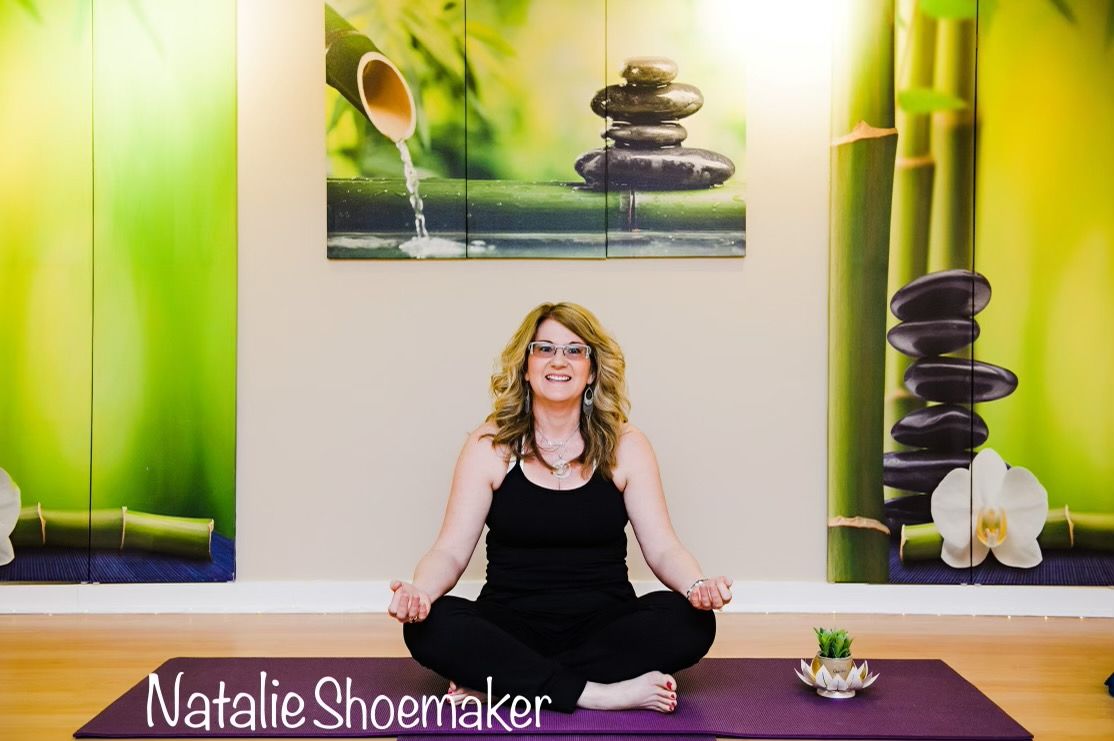 I've heard it said that things come to you when you are ready to receive them....and I'd have to say that that is how it was for me with Yoga. I had been interested in yoga for a long time, but always felt that my body size, my age, my lack of being able to pop into an instant headstand or pose like a pretzel on a whim, meant that yoga was not for me. Top that off with my inability to fit into the desired size range for any yoga clothes and I felt defeated before I even walked into a studio. The imagery that was floating about popular culture 15-20 years ago, when my interest in yoga began, excluded me, in my mind, from ever taking part in a yoga class - I was not young, tall, thin, with limbs miles long, I did not have flowing silken locks that trailed perfectly down my back as I balanced upside down on one hand on top of a mountain, with the mist from a waterfall creating dewy kisses on my peaches and cream skin....well you get the picture!
Finally, one day, I took the leap to join a yoga class.......no word of a lie, I was scared and nervous as this was definitely uncharted territory, and I had so many self doubts and negative story lines to erase. In complete honesty, the first class was a challenge - just the effort of holding my arms above my head for a short period of time was hard.....who knew my own limbs could be so heavy? Figuring out when to inhale and when to exhale as I moved my body was like a mysterious, intricate dance all of its own. But then came savasana, or the relaxation period, at the end of class - never ever had I felt that kind of inner peace before, that kind of feeling that all was right in my body, in my mind and in my heart - I WAS HOOKED! You had me at savasana!
My personal journey with yoga has created a deep passion for sharing that magical moment with others, for breaking down the stereotypes that may still exist around the practise of yoga because truly yoga is for everyone.....if you can breathe, you can yoga.
Kaleidoscope Yoga is for people of all ages, all abilities....come to the mat just as you are, beautifully unique, gloriously human, imperfectly whole - I will meet you there, and together we will discover yoga tools to bring you closer to being at home within yourself.